FruitsCraft Survival - A Brief Explanation
Welcome to Survival! This post serves as a brief overview of all the core aspects of the game. Click any of the topics below to jump to that section of the post. We highly recommend players to also complete the in-game Tutorial if they have not done so already.
Getting Started
Land Claiming
Mob Arena
Resource Island
Skills
Spawner Master
---
Getting Started
Gameplay Objective
FruitsCraft Survival is a vanilla-esque server that aims to be "Vanilla+", with all the bells and whistles that you will have come to expect from an economy-based survival server, like claiming, farming, skills, and more.
---
Economy
There are three currencies available to you to use on Survival:
Coins (in-game, Survival only)
Silver (in-game, Survival only)
Melons (store, Global)
Each one is used to buy different kinds of items and packages.
Coins
The primary currency, Coins are used to buy and sell goods at the Marketplace (/shop), trade blocks and items on the player-driven Auction House (/ah), upgrade your Chunk Collectors, and much more. Earn Coins through gameplay, like selling goods at the Marketplace or progressing through the Mob Arena.
Silver
Secondary to Coins is Silver, used to purchase high tier tools from the Black Market. These tools are at the upper echelon of powerful tools, and are highly sought after. Silver may be earned through gameplay, such as completing achievements and progressing through the Mob Arena.
Melons
Melons serve as the network-wide currency across FruitsCraft. They can be redeemed at the premium store (/buy in-game) in exchange for cosmetics and gameplay perks such as crates or drop parties.
Melons can be obtained as part of regular gameplay (e.g. completing quests, chance drops, etc.) or during community events. They are also given to those who have purchased a premium rank or Melon bundles through the webstore.
---
Land Claiming
The Basics
Claiming land in the overworld is as simple as clicking two corners. As shown in the tutorial video above, you just need to equip the land claiming shovel (any wooden shovel will work, or you may do the /kit claim command to instantly retrieve one), right-click one corner, then do the same in the opposite corner. This will protect all blocks from bedrock to sky within this region from any kind of player manipulation until you give them access.
This system is incredibly easy to use, but extremely powerful in how you can use it. For example, you may add players you trust to only be able to interact with objects rather than outright break blocks, giving you a high level of control over what access you give to different players.
Basic Land Claiming Commands
/abandonclaim - Delete the claim you're standing in
/abandonallclaims - Delete ALL of your claims - WARNING: This cannot be undone
/trust <player> - Give the specified player permission to modify blocks in the claim
/untrust <player> - Remove ALL permissions from a player in the claim
/untrust all - Remove ALL permissions from ALL players trusted to a claim
/trustlist - View all trusted players in the claim, including their trust level
/accesstrust <player> - Give the specified player permission to use buttons, levers, and beds
/containertrust <player> - Give the specified player permission to use buttons, levers, beds, crafting gear, containers, and animals
/permissiontrust <player> - Give the specified player permission to give other players the same trust level they have
/claimslist - View ALL of your claims, including their locations
Claim Mode
Another powerful feature of this system is the ability to create claims within other claims, otherwise known as sub-claims. This allows you to give players access to only specific parts of your claims without worry that they will access areas you don't want accessible. To better understand how this works, you need to know how claim mode works within this system.
Basic Claims
The default mode when creating a regular claim after equipping the claim tool.
Subdivide Claims
Toggled on by command, allows you to create claims within your own existing claim, also known as "child claims". Child claims can only existing within the confines of a regular claim and cannot overlap an existing child claim.
Subdivision Commands
/basicclaims - While holding the claim tool, enter basic claims mode to create regular claims
/subdivideclaims - While holding the claim tool, enter subdivision mode to create a child claim in an existing claim
/restrictsubclaim - Makes the child claim you're standing in no longer inherit permissions from the regular claim it is contained in
Claim Blocks
Creating either regular or child claims requires the usage of "claim blocks". This is a form of currency used to regulate how much of the world you are able to claim. You receive a small amount of claim blocks for every hour of playing, but you may also receive them from the following:
Buying a rank
Opening crates
Ranking up (/rankup)
Completing achievements
Completing Mob Arena waves
... and more!
---
Mob Arena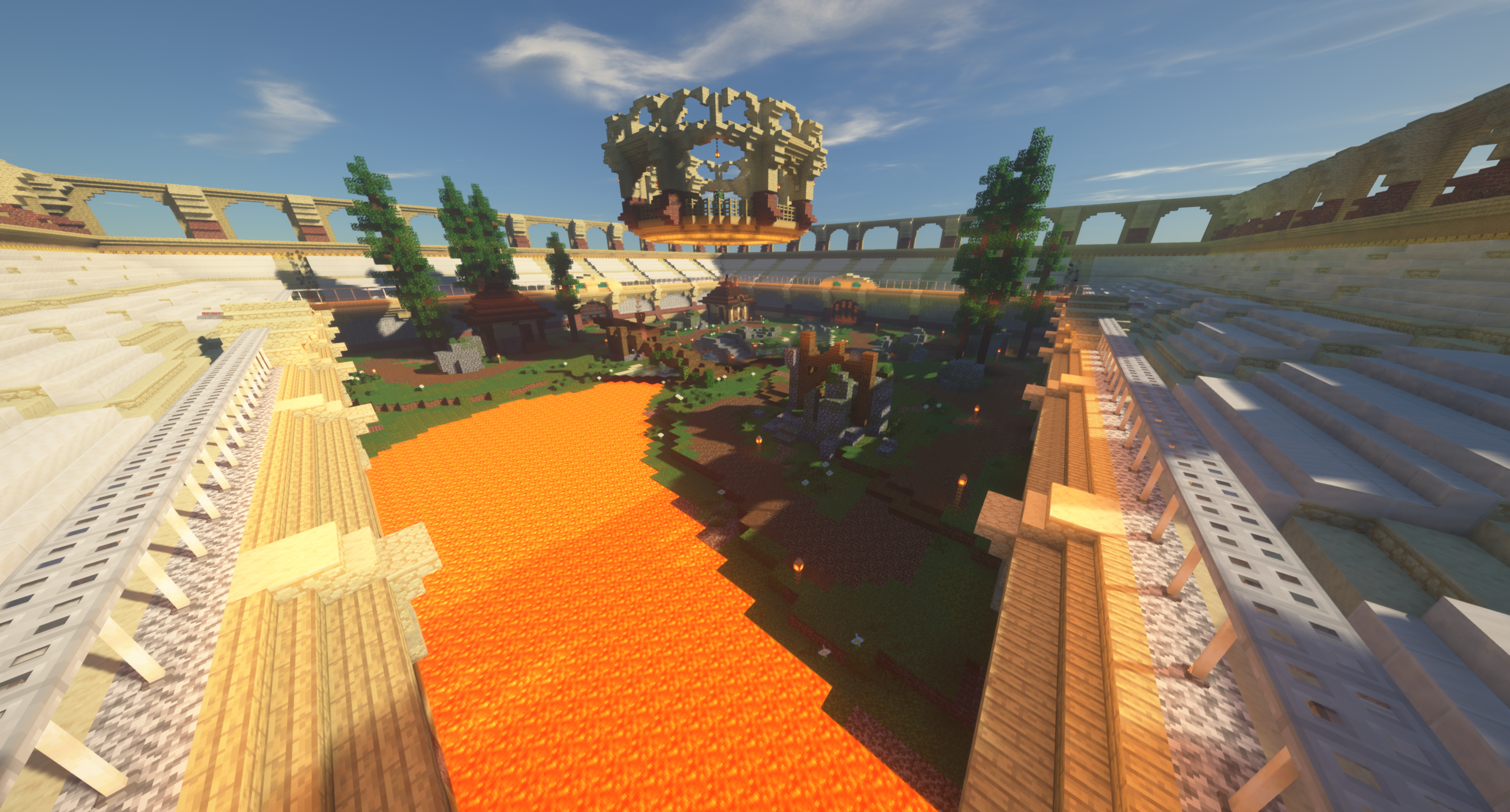 ---
Resource Island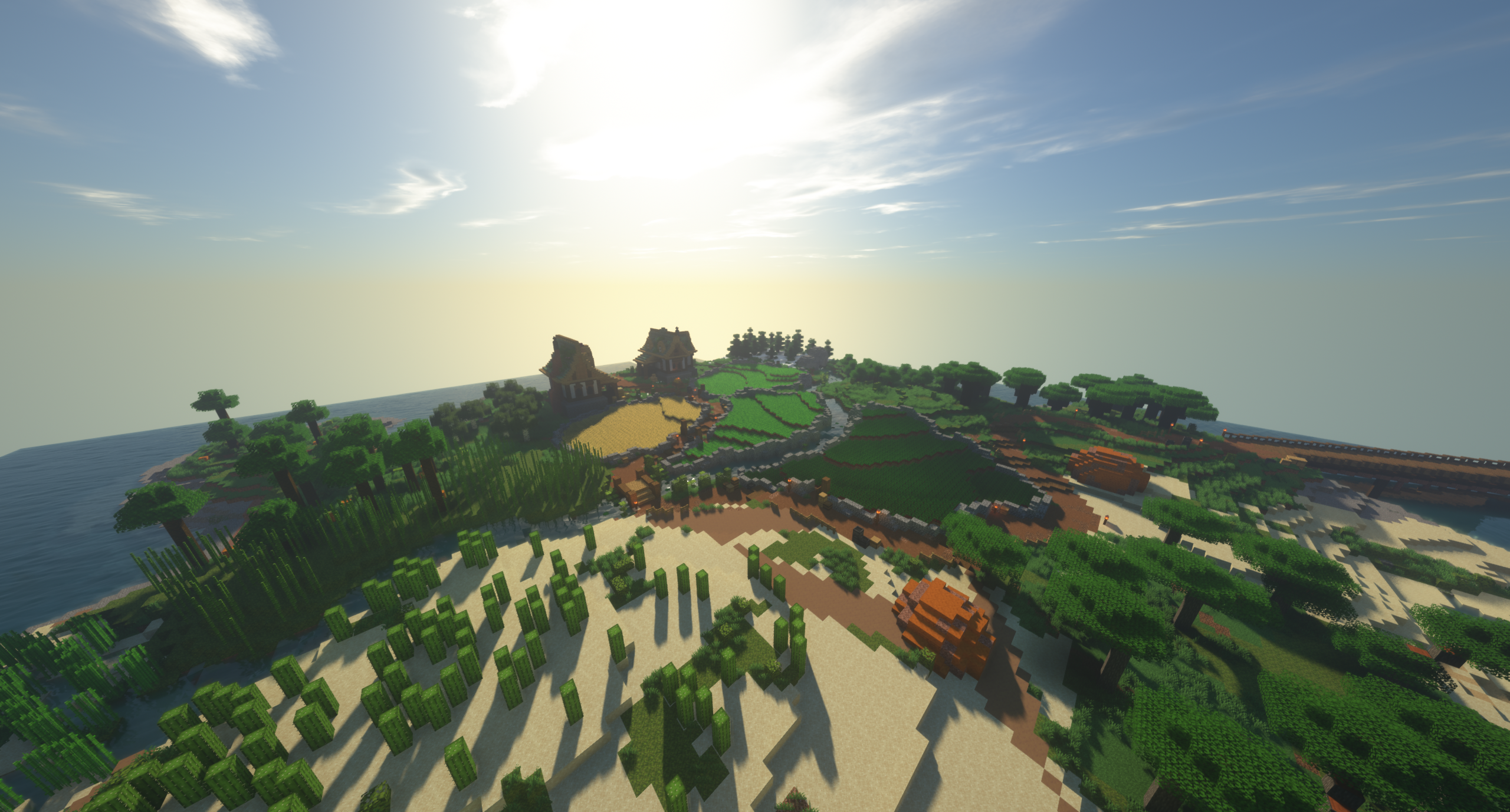 ---
Skills
There are four primary skills within Survival: Mining, Forestry, Farming, & Melee. Each skill has an activation chance that doubles the amount of resources earned, and the Melee skill also increases the amount of damage dealt per hit.
Leveling up each skill increases the chance of its special ability to activate. As resources are collected using their respective tools, XP will be gathered for that skill and can be viewed by typing /skills.
---
Spawner Master
---
💡
Not yet checked out Skyblock? Read more here!